As a parent of a small Boy / Ninja / Jedi / Hitman, you don't get to go out much for fear of what you might return to. The obvious way around this issue is take the little ******* with you, but then you open yourself up to a whole world of public humiliation. If however you can find a place where public humilation is the norm or the general business is a constant distraction then you may be on to a winner.
The Red Hot World Buffet and Bar Leeds
When my nextdoor neighbour Mr Mick Zanetti came up with the idea of going out for lunch at The Red Hot World Buffet in Leeds, I thought "Mick, that's a crackin idea!" and even though my darling wife was feeling under the weather, The Slades, The Zanettis and a few random Aspreys trotted of to Leeds to experience what one Peter Gould (@petergould83) had once called "The most amazing place on Earth!!!".
The Honest Review
The Decor
When you first arrive at The Red Hot World Buffet the first thing you notice is the grandure of the whole place. The relatively long walk from being first greated to seated takes you down several ornate corridors and through an aeroplane. The interior of the eating area is massive, well furnished and the staff our well dressed and groomed.
Decor – 8/10
The Main Courses
The food served at The Red Hot World Buffet is as you might have guessed… A moohasive buffet. Food available varies from Pizza, to Curry, to Chinese, to Thai, to Salad, to Chips and beyond. Again everything is present very well and kept this way through via a dedicate staff.
Once however you actually start to chow down the shine starts to wear of. In honesty the food is pretty MEH. Nothing particularly stands out as "OMG you have to try the.." or "That … was the best … I have ever had". It's all just a bit average.
Main Food – 4/10
So after 2 plates of average, I moved on to The Puddings!
The Puddings
Like the main courses, their is a vast array of puddings on offer all in bite size portions. Several cheesecakes, mooses, fruit dishes, jellies and cakes are all laid out before you.
As you all probably know by now, I am a bit of a pudding lover. So I made a point of trying everything… twice. I even had 6 different flavours of icecream (bubblegum, tropical, mint, blueberry, strawberry and coconut). And yet again I can report they were all a bit well… MEH. I didn't help that I had made probably the most amazing cheesecake the day before but other than the icecream (which was actually very good) the puddings were pretty underwelming.
Puddings – 6/10 (4 of these are the icecream)
Closing Comment
Yes it is only a £8.99 AYCE Buffet but I reckon only die hard power eaters would actually be able to consume £8.99 worth of the food. I would say The Red Hot  World Buffet is a classy establishment designed to cater for the "We have already had McDonalds 6 times this week, let's go someone posh for lunch" clientelle, rather than lovers of fine dining.
Overall Score – 18/30
That being said, if everyone lived by blog reviews alone, we would all probably be dead, so go try it for yourself. If you do, please stop by and let me (and my 1,000,000 followers) know what you thought. 
The Red Hot World Buffet and Bar Leeds
44 The Headrow (in the Light)
Leeds, West Yorkshire LS1 8TL
0113 244 0400
http://www.redhot-worldbuffet.com/

Time for a Spinach Smoothie.
Malcolm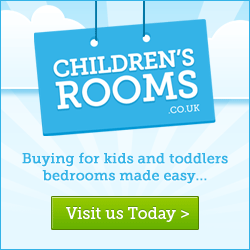 Calendar

May 2013
M
T
W
T
F
S
S
« Apr
1
2
3
4
5
6
7
8
9
10
11
12
13
14
15
16
17
18
19
20
21
22
23
24
25
26
27
28
29
30
31

Meta